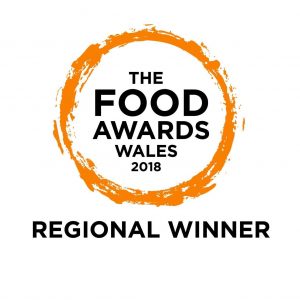 The award winning Qube restaurant is located in the heart of Tenby. It is run by an enthusiastic team, headed up by owners Matt and Claire and their manager, Gill, who work hard to make sure it continues to deliver exciting dishes.
Matt, Claire and Gill have many years experience in the hospitality industry and work closely with their chefs and waiting staff to ensure the taste and presentation of the dishes, and customer service, make for a special, memorable experience. This is why they ensure their staff are World Host qualified.
The team also realise the importance of ensuring the Qube is a family friendly restaurant, especially as Tenby is a popular destination for family holidays. Having children themselves, they understand how little ones love to try new foods, so they design menus which will allow them to do just that. They also believe it is important to offer children lots of healthy meal options to encourage good habits.
The Qube team also invite guests to dine with them for special occasions. There is plenty of space for everyone to enjoy birthday, anniversary and work gatherings at lunchtime, in the evening or for afternoon tea. Just let us know what you're thinking and any details of dietary requirements here.