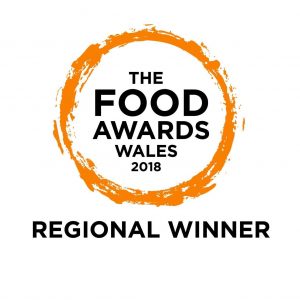 The Qube Restaurant is an award-winning, family-run restaurant in the prime location of Tenby Square. Lead by an enthusiastic team including owner and propietor, Matthew Ronowitz and long-standing manager, Gill Nicholls, The Qube is run in a friendly and professional manner.
Matt and Gill have many years of experience in the hospitality industry and work closely with their chefs  to ensure reliably flavoursome, well-presented dishes. All new wait staff are put through a training programme, ensuring excellent service every time.
The menus are ever-changing, varied and much of the produce is sourced locally. The chefs find an impressive balance between wow-factor presentation, and comfortable portion sizes, appealing to customers across the board.
The Qube prides itself on its ability to cater for all. Boasting cocktails, liqueur coffees, desserts, children's menus and a vast array of food choices, The Qube can provide whatever restaurant experience you require. After undergoing a refurbishment some years ago, The Qube now feels smart, stylish and sets the perfect backdrop for first-class food.
Finally, the jewel in the Qube's crown is their latest venture. Recently unveiled, 'The Cellar' is their cosy, subterranean cocktail bar. The decor is exotic and on-trend with the moody, candlelit feel of a traditional speakeasy.
The Qube team invite guests to dine with them for birthdays, anniversaries, work gatherings and Christmas parties. Please get in touch to enquire about your special occasion.
Visit their social media pages for daily posts detailing fundraisers, discounts, seasonal menus and specials.